Everyone has a point of view...
let us help you express yours.​
We are... Determined. Empathetic. Curious. Progressive. Accountable.
Viewpoint Digital Media is your full-service digital marketing partner. 
Our agency specialises in developing strong yet dynamic digital marketing strategies that achieve your goals and objectives.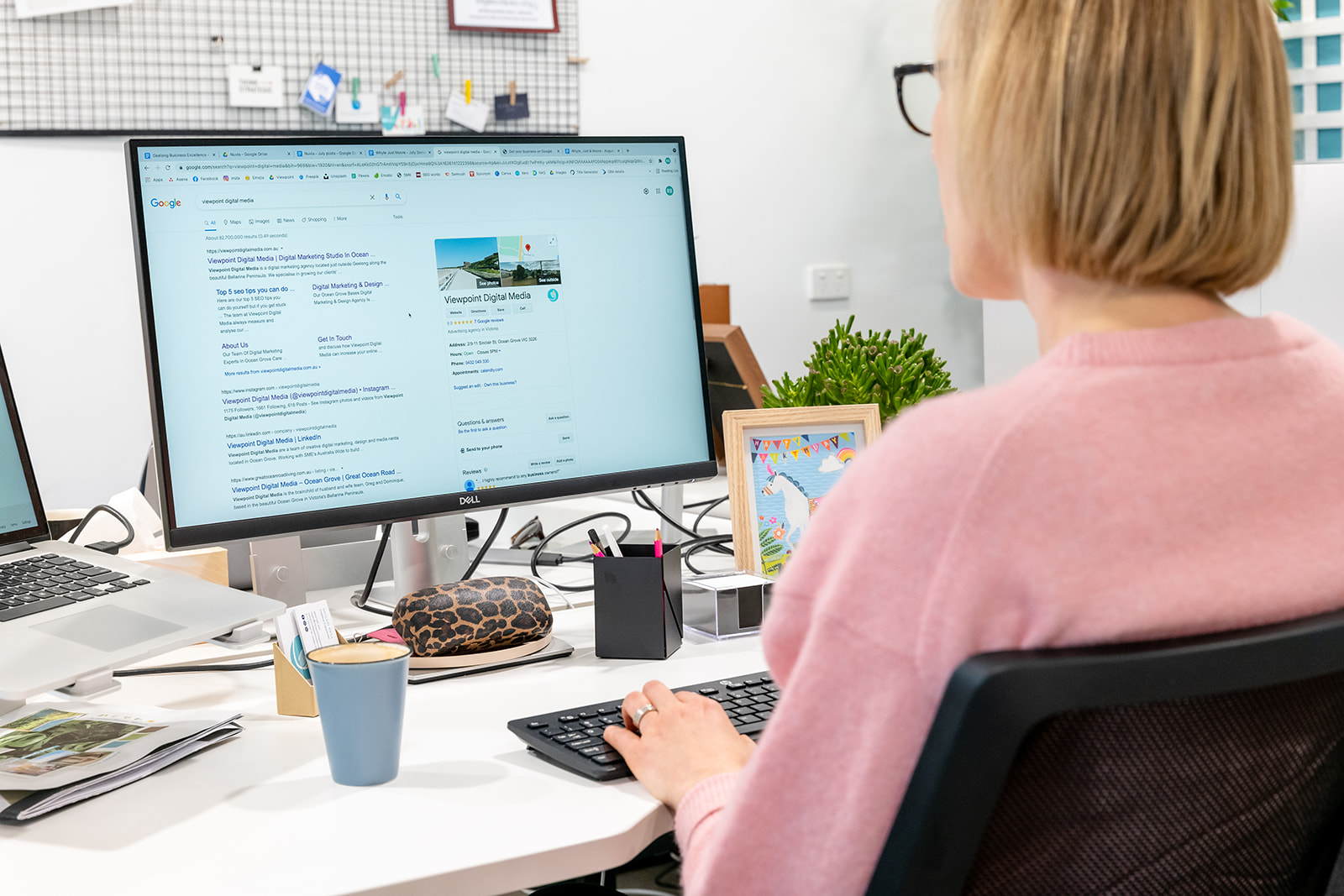 Everyone has a point of view... let us help you express yours.
We believe that everyone has a unique point of view waiting to be expressed. We are here to help you connect with your audience through a clever digital marketing strategy.
Our team specialises in the art of storytelling, weaving narratives that captivate and resonate with your target market. Our Viewpoint team understands that effective marketing goes beyond mere promotion; it's about creating meaningful connections and building lasting relationships.
With our smart strategies, we have successfully served clients across a wide range of industry sectors. From savvy startups to established enterprises, we have developed and implemented marketing activities that drive results. Our expertise extends to diverse fields such as automotive, airports, travel, e-commerce, education, professional services, health, building, and construction.
We are storytellers dedicated to crafting compelling narratives that breathe life into your brand resulting in growth.
At Viewpoint Digital Media, we believe that behind every business, there is a captivating tale waiting to be told. Our team excels in the art of strategic digital marketing, leveraging the power of online advertising, social media management, website development, graphic design, photography, and videography to elevate your brand.
Our approach goes beyond mere technical expertise. We take the time to immerse ourselves in your business, to truly understand its essence, objectives, and aspirations. 
By diving deep into your unique story, we can weave together a digital strategy that resonates with your audience, evoking emotions and forging genuine connections. 
Transparency is the cornerstone of our philosophy. We believe in fostering authentic relationships built on trust and open communication. When you partner with Viewpoint Digital Media, you can expect a dedicated team that becomes an extension of your own, working to achieve your business goals and objectives.
Let us be the voice that echoes your brand's message across the vast digital landscape. Together, we'll create a narrative that leaves a lasting impression on your audience and sets your brand apart.
Viewpoint Digital Media have been extremely helpful and the go-to for my small business start-up. Everything from graphic design, web design and build to managing my social media, photography and brand awareness and growth, Viewpoint are the absolute one-stop shop for all your digital media and marketing.

The team are knowledgeable, friendly and professional. The entire process has been stress-free with no pressure and the whole team are more than happy to assist in any way they can. Highly recommended to any business no matter the size.
David Sutherland | ShowFur Around
Google Review